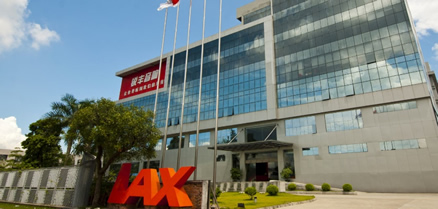 Our Vision
LAX was founded with a vision to create a high quality brand with its heart firmly in China. Early on we realized that cheap products do not have any real value, and there are always unacceptable compromises. We understood that LAX must find its place in the market by offering both quality and value for money. That is easier said, than done, but we have never lost sight of this belief, and the products we make today echo the sentiments of that founding vision - we only make great products, with intrinsic value.
Investment in the Future of Professional Audio in China
LAX Technology Park is a huge investment that represents our commitment to China's largest and most successful professional audio brand, and the markets, and customers it serves. Our campus comprises 3 large buildings, housing our R&D center, manufacturing plant, warehouse and administration center. At the heart of our company is the R&D department, filled with talented and passionate engineers.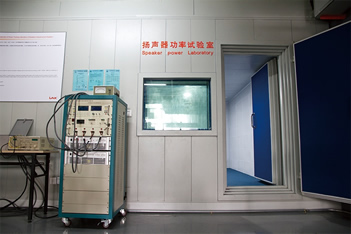 Manufacturing Plant
We use the best components, and raw materials to make our products in our custom-built manufacturing facility, where we can scale for efficiency, and optimally control quality processes.
Our Technology Partners
We collaborate with some of the world's leading technology-driven companies, because we believe that it is better to partner with experts in their field, rather that trying to reinvent the wheel to save a few dollars. To that end, we buy technology from top European companies in the areas of high-power, high-efficiency amplification, digital signal processing, loudspeaker management systems, and premium transducers. With LAX, you can be assured of our commitment to bring you high quality products, and great value.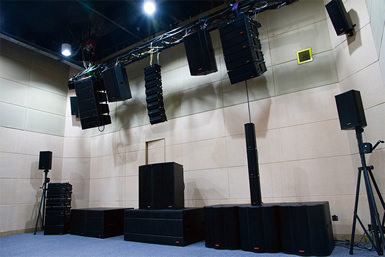 What Makes Us Different?
At LAX, every single employee is proud of our brand, and our company. We have a family of passionate and driven people, who share the vision of our founder and Chairman, Andy Wang.

But what really makes us different? It seems today, many companies – not just Chinese companies – are in a race to build the cheapest products, and gain the greatest market share. Of course, we know there is a market for cheap products. The world revolves around it.

However, in Professional Audio, cheap usually means cost-cutting by using low-quality components, and inferior product designs. Most OEM manufacturers really don't care about this. They just want to sell as many units as possible. They don't need brand-value, they just need to be cheap. If you stop to look around, you soon realize that many companies are on a one-way journey that spirals downward to the lowest possible price. Some companies in China even go to great lengths to infer their brand is of foreign origin.

At LAX it simply comes down to this; we care about the quality, and the customer, and we conceive, design and proudly make our products in China. That is our unique value proposition.